Behavioral Health, Primary Care Teams to Present Advice,
Tips to Handle Stress and Maintain Wellness
Just in time for the busy holiday season, Carthage Area Hospital will feature an educational panel that will share tips and tools to manage holiday stress and beat the winter blues on Wednesday, Dec. 6.
"Handling Holiday Stress" is scheduled from 5:30 to 7:30 p.m. at the Carthage Elks Lodge, 511 Fulton St. The event is free and open to the public and includes complimentary light food, beverages. Email nburnham@cahny.org or call 315-519-5209 to reserve your seat today or register online at carthageareahospital.com/stress.
The event is the last in the hospital's 2017 Community Engagement Series that kicked off in April and has covered topics ranging from men's health to asthma and stroke and diabetes prevention and awareness.
Theresa Kiernan, MS, a Mental Health Counselor with Carthage Area Hospital's School-Based Health Center at Carthage Middle School, will focus her talk on holiday stressors, battling the winter blues and Seasonal Affective Disorder and recovering from the holidays while staying well until spring.
"As joyful as the holiday season can be, many people struggle to manage constantly shifting demands on time and activities, which can take a toll on mental health and well-being as winter brings fewer hours of daylight," Kiernan said.
Stress can also present physical symptoms and impact wellness, said Kelsey Mollura, R-PAC, a physician assistant with Carthage Area Hospital's primary care team at the Carthage Family Health Center. Mollura will present the talk: "Managing physical health during stressful times: The signs, symptoms and limits."
"We encourage all members of our communities to take a break from their holiday schedules and join us for a helpful session that will empower people to stay well during the holiday and winter seasons," said Natalie Burnham, Carthage Area Hospital director of employee, patient and community engagement. "Remembering to take care of ourselves can be challenging and even more so during the busy holiday season."
Carthage Area Hospital's Community Engagement Series is presented as a public service to encourage residents to take an active role in their health. WWNY TV 7 and WNYF Fox 28 is a proud media sponsor of this year's series.
About the Community Engagement Series
Carthage Area Hospital's 2017 Community Engagement Series is a population health initiative aimed at educating residents in the hospital's 83,000-person service area of Jefferson, St. Lawrence and Lewis counties. Each month, from April through December, the hospital has featured a different health topic to empower residents to make more informed decisions about their health and wellness and care.
Visit carthagehospital.com and follow us on social media for information about the hospital's 2018 Community Engagement Series.
Speaker information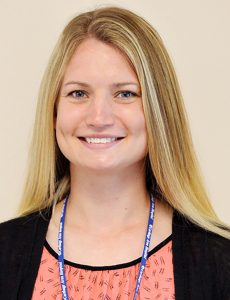 Kelsey Mollura, R-PAC– Physician Assistant
Topic: Managing physical health during stressful times: The signs, symptoms and limits.
Bio: Ms. Kelsey Mollura is a nationally certified physician assistant at Carthage Family Health Center who joined the staff in July 2016. Ms. Mollura earned a Bachelor of Science in Biological Sciences from Duquesne University, Pittsburgh, Pa., and a Master of Science in Physician Assistant Studies from Arcadia University, Glenside, Pa. She previously worked in an Internal Medicine/Geriatric office in Pittsburgh and in an ENT/Sleep Medicine office in Greenbelt, Md. She lives in the North Country with her husband and four children. In her spare time, her family raises chickens and honey bees. She is a member of the American Academy of Physician Assistants.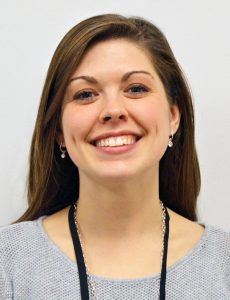 Theresa Kiernan, MS, LMHC-P – Mental Health Counselor
Topic: Holiday stressors, battling the winter blues, Seasonal Affective Disorder and staying well.
Bio: Theresa Kiernan is a 2002 graduate of South Lewis High School. She earned an Associate degree in Liberal Arts from Jefferson Community College in 2004; a Bachelor of Science in Human Development from SUNY Oswego in 2006; and a Master of Science in Mental Health Counseling from SUNY Oswego in 2015. Ms. Kiernan completed internships at Even Start Literacy Program in Oswego; the Salvation Army Homeless Shelter for Youth in Sydney, Australia; and Creekside Counseling Services in Oswego. Her undergraduate-level work experience includes direct care with youth in a residential program, training and recruiting foster parents, and case coordination in a waiver services program. She was also employed as a therapist in a community clinic prior to her joining Carthage Hospital's School-Based Health Center at Carthage Middle School in March 2016. Ms. Kiernan uses a person-centered approach with interventions based on wellness, mindfulness and cognitive behavioral therapy. Outside of work, Ms. Kiernan enjoys attending concerts, spending time with her children, and relaxing on or near the water.
About Carthage Area Hospital
Carthage Area Hospital was established as a not-for-profit rural community hospital in 1965. It operates today as a fully accredited 25-bed Critical Access Hospital, serving approximately 83,000 residents in Jefferson, northern Lewis and southern St. Lawrence counties.
The hospital also operates a network of community-based clinics, including its Family Health Center, Pediatric Clinic and Women's Way to Wellness and provides a range of specialty care, including general surgery, orthopedics, urology, physical therapy and behavioral health. Visit carthagehospital.com to learn more.