April 10, 2017 - 4:22 pm
With 30 acts and more than 100 people in attendance, the 2nd annual "Sing Your Heart Out" Karaoke Contest was a hit with karaoke lovers and spectators alike. Approximately $1,100 was raised from entry fees, donations, and a 50/50 raffle for the American Heart Association.
The contest kicked off at 7:30 p.m. at Savory Downtown, Watertown. Carthage Area Hospital Marketing Director Taylour L. Scanlin and Tunes 92.5 FM's DJ Johnny Keegan opened the night with a short rendition of "Don't go breaking my heart," by Elton John. Karaoke was provided by Constant Velocity DJ Service.
Contestants competed for top prizes, including "Best Solo," "Best Duo," and "Most Entertaining." They were scored based on vocal ability, stage presence, and crowd response. Celebrity judges sat on the sideline while offering their opinions on several acts. Judges included Stacy Spaziani American Heart and Stroke Association regional director; ABC 50 TV personality Alex Hazard; and local musician Chris LaVancha.
Winners:
Best Solo – Gabrielle Daniels, Watertown – "Hallelujah" by Alexandra Burke – $100
Best Duo – Bill Blunden, Carthage, and Danielle Campbell, Harrisville – "Love Shack" by the B-52's – $50/person
Most Entertaining – Jessica Whitemore, Black River – "Last Dance" by Donna Summer – $50
"Carthage Area Hospital has been a strong supporter of the North Country Heart Walk and American Heart Association. We all had a great time and are incredibly grateful for their donation," said Stacy Spaziani, Regional Director of the American Heart and Stroke Association.
Sponsors included Tunes 92.5 FM, Savory Downtown, and ABC 50 TV and Constant Velocity DJ Service.
Carthage Area Hospital is a major sponsor of the North Country Heart Walk and raises money throughout the entire year to support the cause.
This year's Heart Walk takes place Saturday, April 29 at Jefferson Community College, 1220 Coffeen St., Watertown. Visit northcountryheartwalk.org to learn more about the North Country Heart Walk, sponsor a team, or join the effort today. The Heart Walk is one of the largest single-day fundraisers for the American Heart and Stroke Association, raising more than $250,000 annually. This year's fundraising goal is $280,000.
---
March 15, 2017 - 9:00 am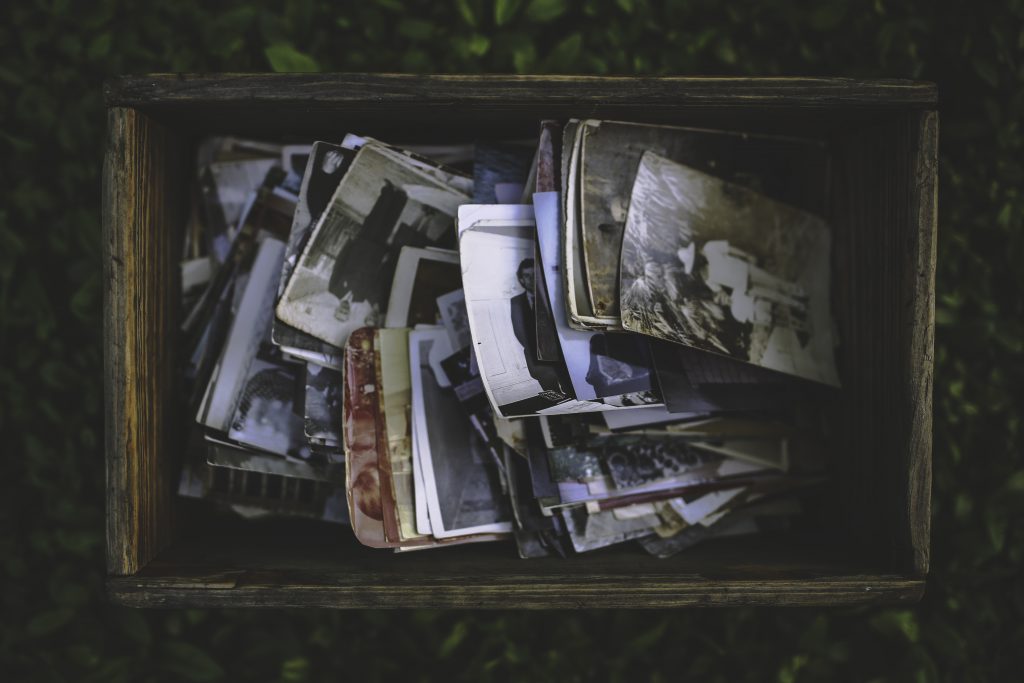 When you lose a loved one, it can be difficult to cope with the profound emotional pain you experience. Taking care of yourself during this time can help resolve your feelings about the loss. Here are some steps to take that may help manage your grief. If your feelings interfere with activities of daily living, seeking behavioral health services could be beneficial.
Talk Openly About Your Feelings
While it can be painful to talk about your loved one, doing so with trusted family members and friends is an essential part of the grieving process and can help you both honor the person who has passed and cope with emotions surrounding the loss. If you don't have a strong support system, a behavioral health counselor may be able to recommend a support group of other individuals who have suffered a loss or a qualified therapist.
Accept Your Emotions
Everyone experiences a loss differently, and it's OK if your emotions diverge from those of other family members. While sadness often accompanies grief, other reactions like anger, frustration, fatigue, and anxiety are common, normal reactions to the death of a loved one.
Ask for Help
Many of us are uncomfortable expressing vulnerability, but leaning on others is one of the best ways to get through the painful months after the loss of a loved one. Accept the kindness of well-meaning friends or neighbors who offer to make a meal, pick up your dry cleaning, or watch your children for an afternoon.
Celebrate His or Her Life
Commemorative gestures that honor your loved one can help bring a sense of closure. Consider planting a garden, making a donation, attending an event in the community, or other ways to celebrate your memories of the special person.
If you feel overwhelmed by the feelings you have after the death of a loved one, the Carthage Behavioral Health Center can pair you with a professional counselor who can help you build resilience and cope with the loss in a healthy way.
---
March 10, 2017 - 10:00 am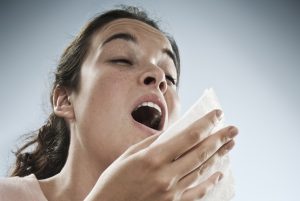 When you feel congested and can't stop coughing and sneezing, a common cold could be the culprit–or you could have a sinus infection, which may require treatment from your family physician. Knowing the signs of sinusitis allows you to seek medical care and resolve your symptoms sooner.
Types of Sinus Infections
Some cases of sinusitis are acute, meaning the symptoms occur as a complication of a cold or allergies and last only a few days. Others are chronic, characterized by symptoms that last weeks or months and may frequently resolve and recur. While both types of sinus infections are usually caused by a virus, they can sometimes be triggered by bacteria, nasal polyps, a deviated septum, or even a tooth infection that spreads to the sinuses.
Symptoms You'll Experience
Sinus infections most often manifest with pain in the sinus cavities, located around the eyes and behind the nose. This is typically a dull sensation triggered by inflammation and swelling in the passages, and can lead to jaw pain, earache, or headache. Many people with sinusitis also experience nasal discharge, congestion, cough, and sore throat.
When to See Your Family Physician
Although the common cold passes on its own without medical treatment, that's not necessarily the case for sinusitis. Your family physician may need to prescribe antibiotics to clear the infection. See your doctor if your symptoms last longer than a week or two or you have a fever that comes and goes, which could be a sign of an underlying issue.
Prevention
If you're prone to sinus infections, some preventive tips can keep them from recurring. Avoid substances that can irritate the sinuses, such as cigarette smoke, chemicals, and other allergens. Wash hands frequently to avoid exposure to bacteria. If your symptoms are caused or exacerbated by allergies, treating this underlying cause often resolves chronic sinusitis.
---
March 6, 2017 - 11:23 am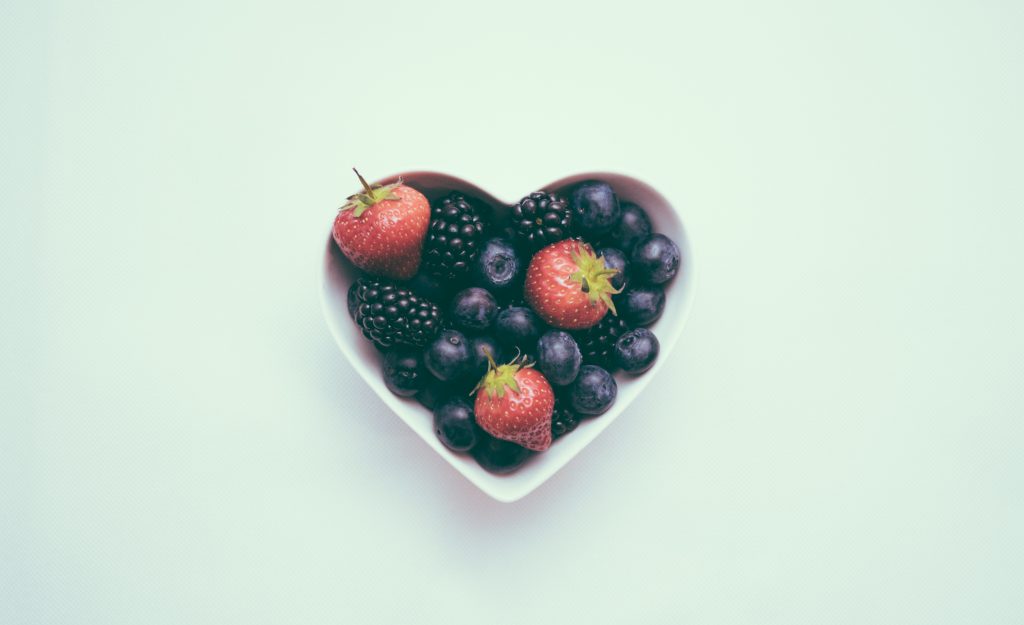 After a blood pressure screening, your primary care provider said that you or a loved one has hypertension. But, what exactly does this term mean, and how will it affect your life?
Hypertension, or high blood pressure, is a cardiovascular disease affecting 30 percent of Americans. While it can lead to serious cardiac events such as heart attack and stroke, it is also controllable with medical care and lifestyle changes. Here are the answers to some of the most common questions patients have about hypertension.
What Does My Blood Pressure Reading Mean?
When it comes to hypertension, it's important to know your numbers. The top number indicates artery pressure during heartbeats, called systolic pressure. The bottom number, diastolic pressure, is the pressure in the arteries between beats. Normal blood pressure in an adult is 120/80, but it varies based on exercise, emotional state, and other factors.
Why Is Hypertension Called the "Silent Killer"?
Because it typically shows no symptoms, high blood pressure often goes undetected. However, the damage it causes to your body is the leading contributor to stroke and can also cause kidney problems, heart failure, vision problems, and organ damage. That's why it's so important to have regular medical care, including blood pressure screenings.
How Is Hypertension Treated?
Lifestyle changes can often bring blood pressure back to a normal range. This includes losing weight if you are overweight, quitting if you're a smoker, eating more fruits and vegetables and limiting salt and fat, and getting regular cardiovascular exercise.
If you want to learn more about hypertension, join Carthage Hospital for the Key to Your Heart Luncheon, February 22 at 11:30 a.m. at the Carthage Elks Lodge. This free event features guest speakers from the medical care staff discussing blood pressure, medications, physical activity, diet, heart health, and more! It's part of the Women's Health Series sponsored by a grant from Senator Patty Ritchie.
---
January 30, 2017 - 4:33 pm
This January, celebrate Cervical Health Awareness Month by spreading the word about keeping your cervix healthy. Here are five facts all women should know about preventing HPV infection, lowering risk for cervical cancer, and more.
1. Most adults have been infected with human papillomavirus (HPV).
While some strains of this virus can cause serious health complications such as cervical cancer or genital warts, most forms of the virus are harmless and leave the body within a year or two without causing any symptoms. More than 79 million Americans have had HPV, a number comprising the majority of sexually active adults, with more than 14 million new infections each year.
2. HPV vaccines are recommended for both boys and girls.
The Centers for Disease Control and Prevention now recommends that both boys and girls get a vaccine that protects against the riskiest strains of HPV. The recommended age to receive this immunization is 12, but anyone younger than age 26 can still get the vaccine.
3. Cervical cancer screening is recommended.
Sexually active women should visit a gynecologist for cervical cancer screenings. While this has traditionally been a Pap test, most doctors now screen for the disease with an HPV test for women older than age 25, with a Pap test as follow-up if the virus is detected.
4. Screening has made a profound impact on deaths from cervical cancer.
Because every gynecologist is now able to detect cervical cancer in its earliest, most treatable form, the death rate from this disease has decreased more than 50 percent over the last 30 years according to the American Cancer Society.
5. Free and low-cost Pap testing is available.
Your local hospital, clinic, or pharmacy may offer free or low-cost cervical cancer screenings. The National Cervical Cancer Coalition has an online database for this service that is searchable by state.
If you haven't had an HPV test, January is a great time to get caught up on your cervical health.
Special thanks to NIAID for the image.
---
January 24, 2017 - 3:30 pm
Winter blues may seem cliché, but they can be a real issue for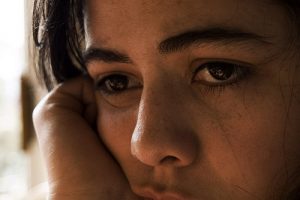 many people. A family physician at the hospital might call it "seasonal affective disorder," and up to 20 percent of the population may be affected by mood changes that coincide with colder temperatures and less sunlight. Beating the blues can help people maintain a more positive outlook when cooped up inside the house.
Go Outside
Even when the temperatures plummet in the winter, people derive significant benefits from spending time outdoors. Before venturing out, bundle up in weather-appropriate gear that includes inner layers of warm clothing, a hat, scarf, gloves or mittens, a wind-resistant winter coat, and boots. Taking a daily walk or run outdoors in the middle of the day provides exposure to natural light and fresh air, which helps elevate mood. Children should spend active time outdoors daily as well during the winter months.
Exercise
Regular exercise is also a mood enhancer thanks to the serotonin that naturally floods the blood stream with elevated heart rate. A family physician may recommend up to 60 minutes of physical activity or exercise per day for optimal year-round health. Combining exercise with bright light can be even more effective for improving mood, so walking outdoors or exercising indoors under bright lights can be helpful for many people.
Eat Healthy
It can be tempting to turn to food for comfort, especially during the cold months. The simple carbohydrates found in high-calorie desserts and snacks may provide a temporary feeling of happiness, but these feelings don't last. Instead, when blood sugar levels crash, people are left feeling sad or anxious. Striving to eat healthy fruits, vegetables, and complex carbohydrates can help people maintain a healthy weight and happier mood.
Anyone seeking the advice of a family physician at a hospital about seasonal affective disorder or winter blues can get helpful advice about simple lifestyle modifications that will often produce big improvements in mood and outlook.

Special thanks to Joe Penna for the image.
---
January 19, 2017 - 4:30 pm
With the increase in urgent care facilities, it can be easier than ever for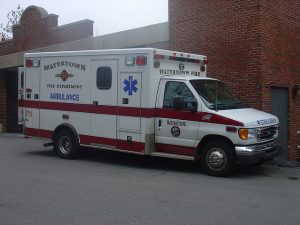 patients to access healthcare conveniently. With a number of facility choices, however, it can be challenging to know whether to visit the family physician, urgent care clinic or the emergency room at the hospital when illness or injury occurs. Here's how to decide.
When to Call the Family Doctor
If an individual develops illness and injury that requires immediate care when his or her doctor is available, this should be the first line of treatment. Examples of minor illnesses, conditions, and injuries that can be treated by a primary care physician include:
-Treatment of minor allergic reactions and allergy attacks
-Colds, cough, ear infection, or flu
-Dizziness or dehydration
-Minor burns, cuts, lacerations, or bites
-Migraine headache
-Rash, skin condition, or pink eye
-Urinary tract infection
-Nausea or diarrhea
The family doctor should also be visited for regular checkups, wellness visits, and vaccinations.
When to Go to Urgent Care
Urgent care is the ideal resource to rely on for any of the conditions listed above when one is not able to see their regular doctor. Unlike most primary care offices, urgent care facilities often have night, weekend, and holiday hours. In other cases, a doctor may recommend an urgent care center if he or she has no available appointments for that day.
When to Go to the ER
The emergency room is best reserved for real emergencies. Medical conditions that require immediate attention should be seen at the ER, including:
-Persistent chest pain
-Broken bone
-High fever
-Accidental ingestion of foreign substance
-Serious head injury
-Trouble breathing
-Suicidal thoughts or severely altered mental state
-Cuts that require stitches
-Sudden, severe headache
-Eye injury
-Seizure
-Fever in an infant
Those who aren't sure where to go for care should start with the family doctor, who can make the appropriate recommendation for his or her patient's health and safety.
Special thanks to chrisopdesoto for the image.
---
December 19, 2016 - 9:50 am
Everyone loves the holidays—the decorative lights, time with family, and of course those holiday meals. The holidays are a perfect time to teach kids how to make healthy choices when faced with tempting treats. Here are a few tips to stay on the right track.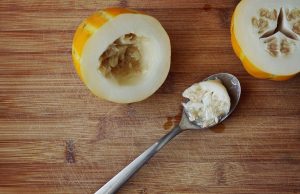 1. Bring a Healthy Holiday Dish
To make sure there are healthy options available on the dinner table, try bringing a healthy side dish. An excellent way to encourage kids to eat healthier food is to get them involved in preparing a recipe. Bring them to a children's cooking class at Carthage Area Hospital, then recreate the dish for your holiday meal.
2. Indulge, a Little
If everyone in the family is involved with making healthy choices most of the time, a slice of pumpkin pie or an extra helping of potatoes isn't going to hurt. Emphasize eating larger portions of healthy foods, like fresh produce, to make up for the treat. Allowing a little holiday indulgence will teach children that they can enjoy those occasions while still eating healthy most of the time.
3. Make Time for Exercise
Busy family time can mean disrupting a regular schedule. As a result, exercise can easily fall by the wayside. Make time for a family walk or a game of flag football to get everyone up and moving and to keep the focus off of food.
4. Balanced Choices
Try a light, healthy snack before a big holiday meal to keep from overeating. If one meal is particularly rich, try serving a lighter meal the next time the family eats. Children's cooking classes are great opportunities to learn new healthy recipes. Also, don't skip meals, as this can just lead to overeating later on.
Set a healthy example for kids during the holidays. And don't forget to sign up for that children's cooking class to teach them healthy habits that will last a lifetime.
---
December 15, 2016 - 12:58 pm
In wintertime, many people experience Seasonal Affective Disorder (SAD), a condition that's tied to shorter days and reduced lighting. Carthage Area Hospital regularly treats patients who are dealing with seasonal depression and the staff at the Behavioral Health Center can help with assessment and treatment plans. Several things can also be done at home to feel better.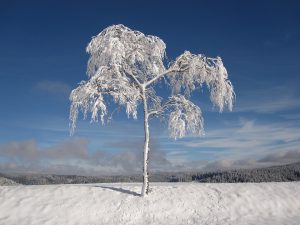 Brighter Surroundings
Because the sun rises late and sets early in winter, the fewer hours of daylight can trigger symptoms of depression. Creating a bright environment counters these effects. Opening window blinds, turning on more lights, and using light therapy products can make a positive difference.
Music Break
The healthcare community is increasingly utilizing and recommending the therapeutic benefits of music. For a mood boost, listen to upbeat music.
Going Outside
The outdoors can be invigorating. A brisk walk in fresh air reduces stress and provides a welcome distraction. Bundle up and head outside.
Staying Active
Whether indoors or outdoors, being active offers numerous benefits. Exercising minimizes symptoms of mild to moderate depression. Keeping fit helps not only the body and mind but one's emotional health, too.
Healthy Eating
The healthcare professionals at Carthage Area Hospital can offer nutritional assistance to patients. Registered dieticians can personalize nutrition plans to bolster wellness and beat the blues.
Friends & Family
Sometimes talking to a good friend or trusted family member can do wonders to improve one's outlook. Socializing provides mental health benefits. Even short visits can yield big improvements in mood.
Helping Others
Volunteering is another way to boost general wellness and feel a sense of purpose. Look for opportunities to serve through work, school, or in the community.
Getting Help
There's no need to continue feeling poorly. Help is available. The healthcare professionals at Carthage Area Hospital are trained to treat seasonal affective disorders and related conditions. Make an appointment to see one of the qualified providers, who will create a personalized approach to beating the winter blues.
---
December 7, 2016 - 9:00 am
While different seasons can bring increased visits to hospitals due to increased pollen or cold weather, doctors see cases of sinusitis year-round. Annually, sinusitis is responsible for about 16 million visits to a family physician. Find out the symptoms and what treatments might be used at Carthage Area Hospital and its clinics.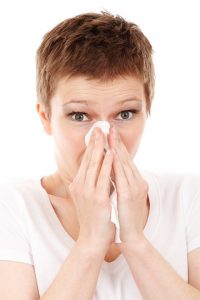 What is Sinusitis?
Sinusitis (also known as sinus disease or a sinus infection) is when air-filled sinus cavities become blocked. Normally, the sinuses have a thin coating of mucus, but bacterial infection, fungal infection, or physical defects may cause nasal tissues to swell and excess mucus to accumulate. Early treatment of sinusitis is important to keep it from becoming serious—failure to treat it early could land a patient in the emergency room.
Symptoms of Sinusitis
Sinus infections are sometimes misdiagnosed as a bad cold, as they have many of the same symptoms. A family physician should examine the patient's nose, throat, and sinuses while looking for characteristic redness, swelling, facial tenderness, and greenish mucus discharge. Other symptoms might include headaches in the front of the head, tooth pain, coughing, fever, tiredness, and bad breath caused by mucus in the throat.
Treatment
Most cases of sinusitis are caused by bacterial infection and should be treated with antibiotics. However, since the overuse of antibiotics is responsible for the rise of antibiotic-resistant bacteria, this should only be prescribed if the illness is very severe or does not clear up on its own in about a week. Over-the-counter medications may help relieve symptoms while the antibiotics take effect.
If a fungal infection is verified through a mucus culture, antifungals or oral steroids may be needed. In very severe cases of physical causes for chronic sinus infections, a family physician may recommend surgery.
Come to Carthage Area Hospital
Patients who are suffering from the symptoms mentioned above should visit Carthage Area Hospital. Even if you've never visited one of our clinics before, we are currently accepting new patients at our Primary Care and Pediatric facilities.
---