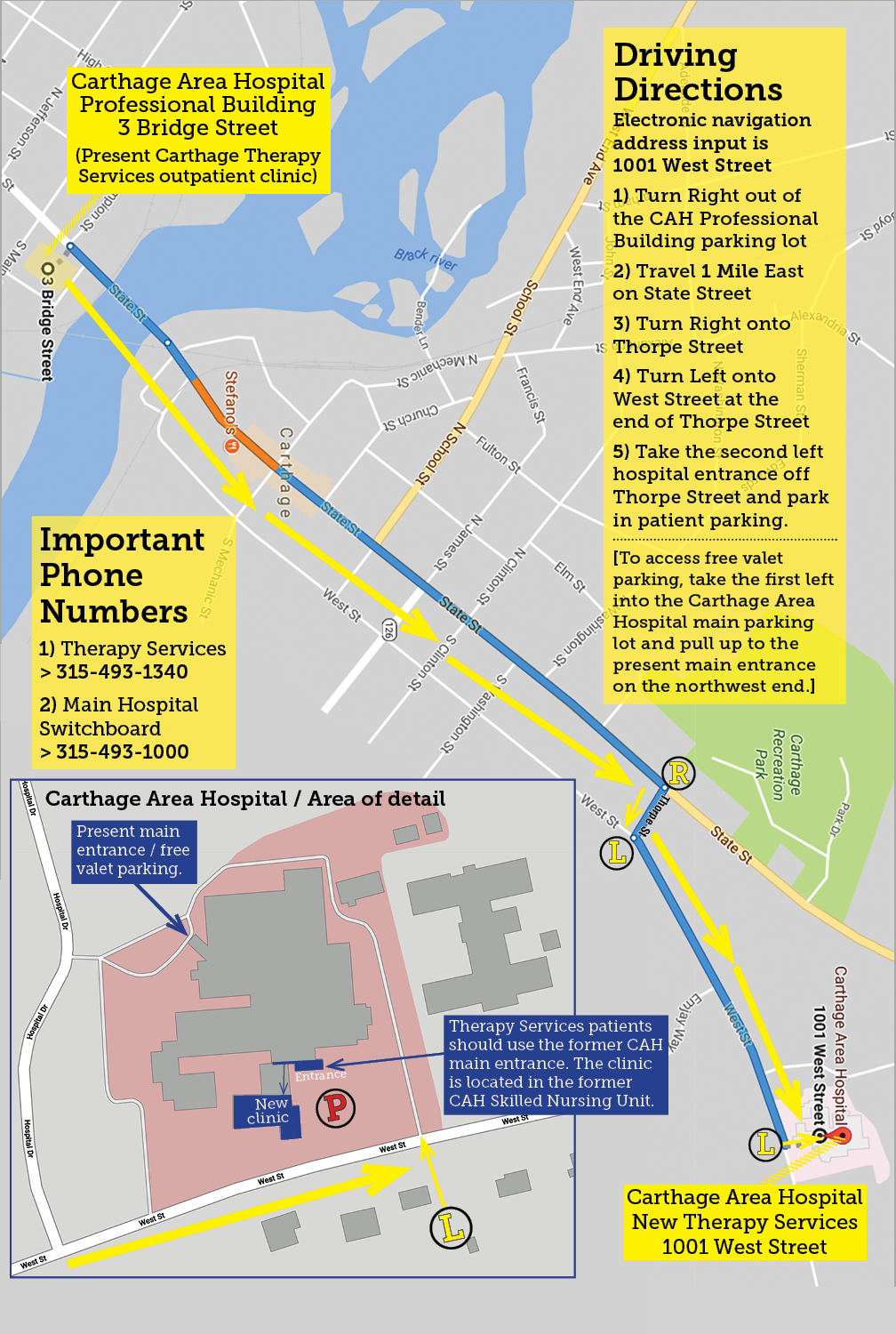 Therapy services offered by Carthage Area Hospital are available to in-patient and out-patients.
Locations that provide Therapy Services:
Services are provided by New York State's Licensed Physical Therapists and Occupational Therapists.
Our therapists strive to provide quality, compassionate and collaborative care in order to evaluate impairments and provide targeted interventions for all general Physical and Occupational therapy needs.
Specialty services include:
Geriatrics: Balance & Fall Prevention
Lymphedema
Hand Therapy
Sports Rehabilitation
Pre & Post-Surgical