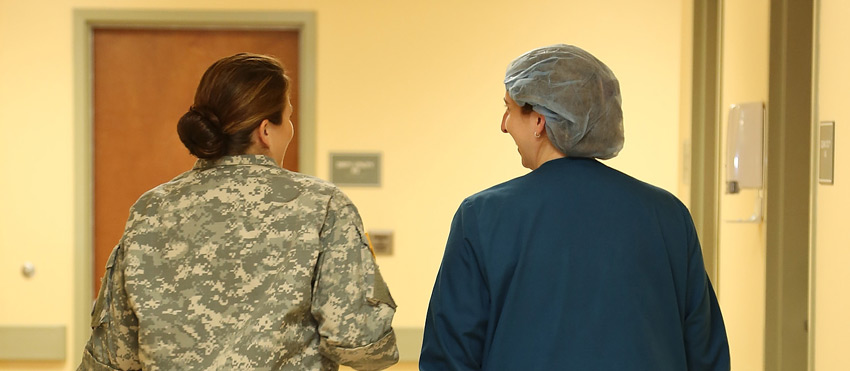 Welcome Active Duty, Retired Military Personnel, and
Family Members to the North Country – Home of
FT Drum, NY and the 10th Mountain Division (Light Infantry)
Typically, other Department of Defense / military installations have their own Hospital and healthcare facilities on the installation for their service members and dependents health care needs.  FT Drum is an exceptional case.   It is one of only a few military installations in the United States without an installation Hospital, which may result in military personnel and / or their family members being referred to a civilian healthcare provider by the military treatment facility (MTF).
Carthage Area Hospital is proud to serve our military personnel and their families from the FT Drum community as well as our North Country neighbors.  We are one of five Hospitals in the region that services the FT Drum area.  Meeting our Hospital's mission in healthcare support and well-being, we continually assess our efforts to improve as well as expand needed services and technologies for our community.  This includes the healthcare support to our dedicated Soldiers from FT Drum and the 10th Mountain Division (Light Infantry).  As patriots, we value and appreciate our military and their families and do our utmost to assist them in becoming an integrated part of our community; while using the services of our Hospital.
Some may have concerns about receiving healthcare off post, wondering how they will manage such an adjustment.  This model has been in effect since 1985 and has matured to where military personnel and their families benefit from the circumstances.  First, it provides healthcare options.   Being able to choose a provider or primary care manager (PCM) and a Hospital is unique and gives YOU the chance to decide where to seek care given availabilities.  Second, it is a great opportunity for the local community to give back to our men and women in uniform and their families to provide them with exceptional healthcare and keeps the local economy healthy.
In efforts to relationship build with FT Drum, our Hospital hosts an Advisory Committee were representatives from the FT Drum Garrison Command, 10th Mountain Division (LI) Command Group, and the Medical Department Activity (MEDDAC) Command Group at Guthrie Clinic participate in discussing healthcare needs and concerns.  This is a great forum for Carthage Area Hospital key leaders to be informed as well as in-tune with supporting FT Drum and our Carthage Area community needs.   Another initiative our Hospital implemented was to create a Hospital liaison officer (LNO) to FT Drum.  This is a prior service medical provider who understands how to navigate military channels and maintain a connection.  We also conduct several partnership activities with FT Drum.  This led to developing and continuing to train military medical personnel and mutual support operations in our Emergency Room, participating in an Annual FT Drum MASCAL training exercise, SANE program, having several External Resource Sharing Agreement (ERSA) with orthopedics, gynecology, oral surgery, podiatry, and urology, as well as having FT Drum providers working in our Emergency Department as per diem providers maintaining their critical skills.
Carthage Area Hospital wants to provide you with a personalized, caring, and compassionate experience.   We pride ourselves in giving you individualized care.  We appreciate your service to our Nation and hope you choose Carthage Area Hospital in the future.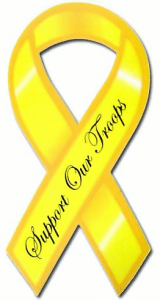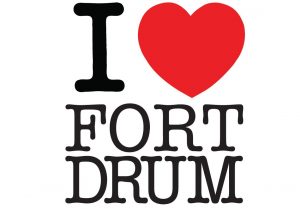 Carthage Area Hospital (CAH) Overview
– Founded in 1965
– Not for Profit 501 (c) (3) Tax Exempt Organization
– 25-bed hospital with 14 extension clinics
– Geographic Area
Jefferson County
Southern St. Lawrence County
Northern Lewis County
– Federally Designated – Critical Access Hospital
– Federal Healthcare Professional Shortage Area
– Employs approximately 400 Employees
– Employs approximately 57 military active duty, dependent, and retirees (22 % of our workforce)
Distances from FT Drum
to Carthage Area Hospital (1001 West Street, Carthage, NY  13619)
Route 11 North, Main Gate to Carthage Area Hospital
= 16.5 miles (approximately 30 minutes)
Route 26 South, Gasoline Alley Gate to Carthage Area Hospital
= 9 miles (approximately 15 minutes)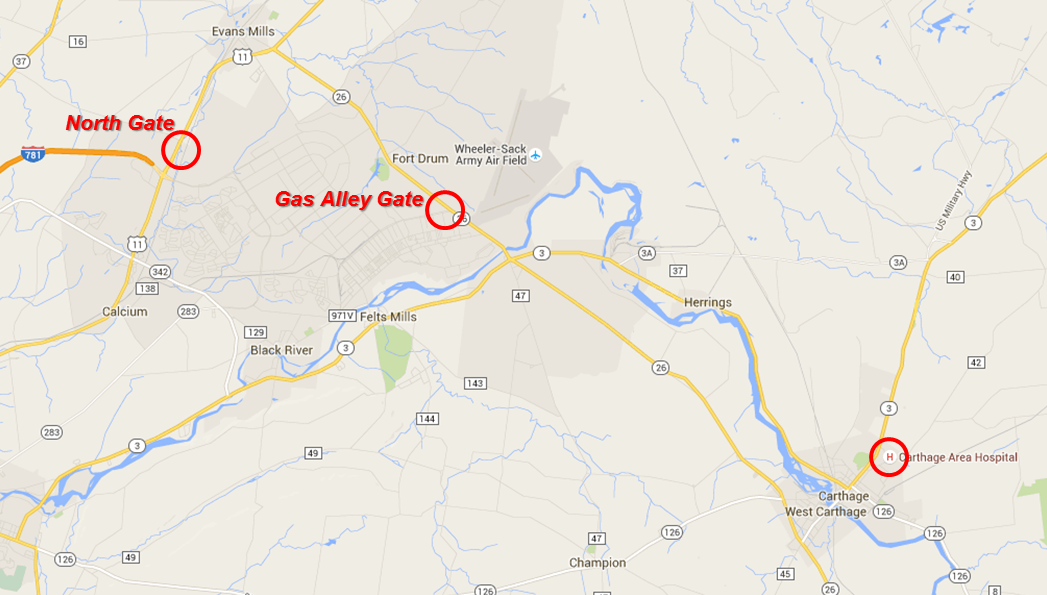 Carthage Area Hospital Services (in-house / off-site)
—Anesthesia
—Ambulatory
—Family Medicine
—General Surgery
Vasectomies
Colonoscopies
Lesion Removal & More

Obstetrics / Gynecology (Surgery)*

8 LDRP beds / 2 observation beds
Breast Feeding Classes
Childbirth Education Classes

—Orthopedics*
—Skilled Nursing Unit (SNU)
—Pediatrics
—Psychiatry
—Respiratory
—Spiritual Care – Chapel on Site
—Dentistry
—Oral Surgery*
—Nutritional Services

—Coronary Care (CCU)
—Cardiology
—Emergency Services- Fast Track (9 Beds)
—Internal Medicine
—Ophthalmology
—Pathology
—Podiatry*
—Urology*
—Laboratory
—School-Based Health Clinics (Carthage HS / MS, and Beaver River)
—Sleep Lab
—Therapy Services

Physical Therapy
Occupational Therapy
Speech Therapy

—Radiology

Diagnostic Radiology
Mammography (Digital)
MRI
CT
Ultrasound
* External Resource Sharing Agreement (ERSA) with FT Drum
Military Insurance Phone Numbers:
Tricare: 1-877-874-2273
Martin's Point: 1-888-732-7264