Carthage Area Hospital Main Campus
Welcome to Carthage Area Hospital.
Carthage Area Hospital is a 25-bed Critical Access Hospital with several extension clinics located at 1001 West St. in Carthage, NY.
Our Main Campus includes the following departments and services:
AIU (Acute Inpatient Unit) – more information to follow
Clinical Pharmacy Services
Carthage Area Hospital is proud to announce that we now offer clinical pharmacy services to patients admitted to our hospital.  Our clinical pharmacist, Dr. Christopher Bradley, performs medication reconciliation on all patients to ensure that you are continuing to take the appropriate medications in the hospital that you were taking at home.  This continuity of care is critical to providing excellence in care and to ensure best outcomes.  In addition, our clinical pharmacist is available to answer any questions you may have about your medications (in hospital or "home" prescriptions).  Dr. Bradley also provides a comprehensive medication counseling upon discharge and a complete review of medications you are taking in our hospital and at home to ensure best outcomes.  These services are just another way that Carthage Area Hospital is committed to being your hospital for personal care.
Emergency Department – (24-hr)
Shortest ER Wait-Time in the Area
Our Level III Emergency Department provides care to approximately 12,000 people of all ages each year, 24/7. The Emergency Department stabilizes emergency medical conditions by providing emergent and non-emergent treatments to patients of all ages. Emergent medical conditions are evaluated, treated, and stabilized prior to admission, transfer, or discharge. Referrals to community services and specialty services are based on patients need and completed prior to discharge.
Services Provided:
Minor surgical and orthopedic procedures.
There is an in-department portable ultrasound
128-Slice CT (#1-Rated & Low Dose)
1.5T MRI (#1-Rated)
Telemedicine Stroke collaboration with Upstate Medical University.
Telemedicine Stroke Program (located in our Emergency Room):
Patients suffering from Stroke symptoms don't have to travel the distance for premiere stroke care. Thanks to the collaboration with Upstate University Hospital and its Upstate Stroke Center (the first designated Stroke Center in Central New York) and Carthage Area Hospital (CAH), Stroke patients can be treated at their local community hospital in Carthage through the use of telemedicine. Telemedicine gives the hospital the ability to connect to Upstate Neurologists within minutes. Carthage Area Hospital has plans to apply for designation to be a Primary Stroke Center.
Other information:
All Emergency Department registered nurses are BLS, ACLS, PALS, and TNCC providers.
Lab
Carthage Area Hospital Lab is a clinical laboratory serving the needs of Jefferson County and surrounding areas. Our experienced Phlebotomy staff is here to make your visit comfortable and efficient.  Our NYS licensed Medical Technologists provide a wide range of high quality laboratory testing utilizing state of the art equipment.  As part of our commitment to quality, we participate with several proficiency testing services and are also part of a peer group quality control program.
The Laboratory is open 24 hours a day, 7 days a week for emergencies. Outpatient services are available from 7am to 7pm every day of the week.  Appointments are not necessary unless a glucose tolerance test is ordered.  Please call 315-493-3071 with any questions.
Our Lab offers a comprehensive range of services in the following areas of laboratory medicine:
virology
oncology
urinalysis
chemistry
hematology
immunology
microbiology
coagulation
endocrinology
transfusion services
blood pH and gases
emergency toxicology
theraputic drug monitoring
Hours of operation: 7am-7pm | 7 days a week
Mary L. Chiffy Surgical Center
Ambulatory Surgery and Operating Room (OR)
In-Patient & Out-Patient Infusions to include:
Remicade
Reclast
Gamma Globulin
Antibiotics
Phlebotomies
Services:
Orthopedics
General
GYN
Podiatry
Dental
Cataracts
Urology (Adult & Pediatric)
Medical Imaging
The department performs a variety of exams including: routine X-Rays, (chest, extremities, abdominal & skeletal exams etc.) as well as fluoroscopic exams, (GI series & Barium Enema, Hysterosalpingograms, & Arthrograms.)
Our Philips Ingenuity 128-Slice CT is capable of scanning various exams ( i.e. CTA's and calcium scoring) Benefits include improved spatial resolution and excellent advanced clinical capabilities. This CT offers low dose and high image quality.
Our state-of-the-art wide-bore Philips 1.5T MRI is designed for faster scanning & patient comfort. We provide multiple coils with an increase number of channels to provide excellent exam detail and shorter exam times.
Our Philips Affinity 70G Ultrasound is capable of doing Obstetric, Carotid, Venous & Abdominal exams. It also provides detailed imaging and streamlines work flow.
Services/Equipment:
X-Ray (GE Optima 646) – See below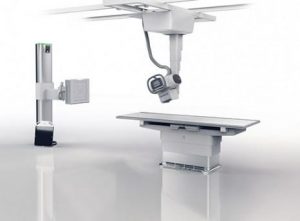 #1-Rated Philips 1.5T MRI (pictured below)

#1-Rated 128-Slice CT (Low Dose Radiation) – pictured below

Philips Affinity 70G Ultrasound System (pictured below)
Bone Density (GE Prodigy Pro Bone Density) – See Below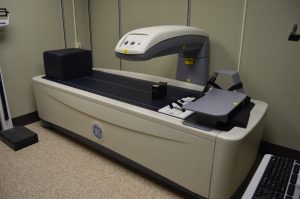 Hours of Operations:
CT: Monday through Friday 8:30am to 3pm by appointment
Mammography: Monday through Friday 8am to 5pm by appointment
Ultrasound: Monday through Friday 7:30am to 11:30pm by appointment
MRI: Monday through Friday 8 am to 4 pm by appointment
X-Ray: Monday through Sunday 7 am to 8 pm
X-Ray Fluoroscopy Exams: Monday through Friday by appointment
Nutrition Department
Carthage Area Hospital's team of Registered Dietitians (RD) guide patients in living a healthy lifestyle. They offer a personalized approach to meet patients' individual nutrition needs, and create eating plans that are easy to follow and monitor.
Registered Dietitians (RD) are food and nutrition experts who provide Medical Nutrition Therapy (MNT) and nutrition education for a variety of medical conditions, including:
Diabetes (Type I & II)
Renal Disease
Cardiovascular Diseases
Pulmonary Disease
Weight Management
Overweight/Obesity
Bariatric Surgery
Eating Disorders
Oncology
Women's Health
Pregnancy
Immunocompromise
Food Allergies
HIV/AIDS
Pediatrics
Nutritional Support (oral, enteral, parenteral)
Gastrointestinal Disorders
Celiac Disease
Crohn's Disease
General Wellness and Prevention
Registered Dietitians are available to meet patients within the Carthage Area Hospital facility, as well as in the outpatient clinics during scheduled dates. Please call for the outpatient clinic schedule.
Insurances:
Variable (pre-authorization is recommended)
Office hours:
8:00 am – 4:00 pm
Phone:
315-493-1000 ext 2363 or 3222
Providers:
-Carly Draper, RD, CDN
-Glenice York, DTR
Obstetrics Unit (OB)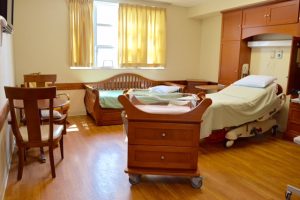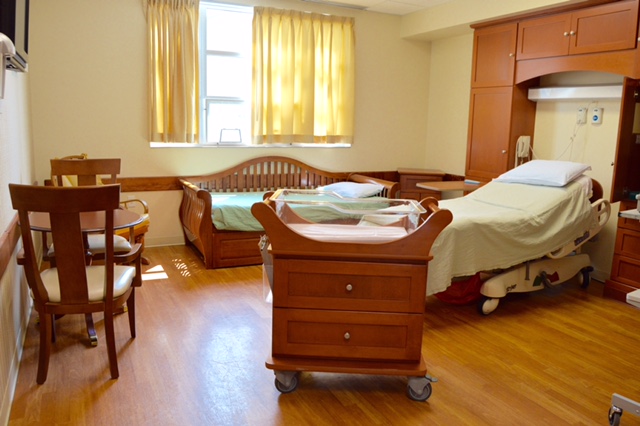 Carthage Area Hospital features a recently remodeled Maternity Unit. With six birthing beds and 2 observations rooms, the unit provides a pleasant and comfortable atmosphere for the new mom and baby.
The unit also provides:
Information about pregnancy, labor and delivery
Childbirth education classes (FREE of Charge – Classes are held monthly and are instructed by Certified Childbirth Education Instructor, Kristy Perez. Call 315-493-1000 for more information.)
Breastfeeding classes (FREE of Charge – Classes are held monthly and are instructed by Certified Breastfeeding Education Instructor, Denise Mueller. Call 315-493-1000 for more information.)
3 Jacuzzi Tubs & 5 Stand-up showers (see below)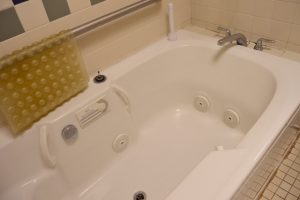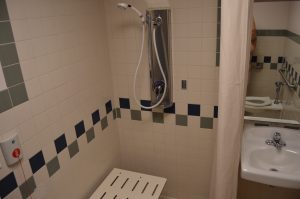 Day Bed for guest
Sibling educational tours
Nutritional assessment and intervention
Gestational diabetes education
Ultrasounds
Smoking cessation referral
Please note: As recommended by the American Academy of Pediatrics, Carthage Area Hospital will no longer be providing pacifiers for newborns, beginning December 1, 2014. If you would like your baby to have a pacifier, please feel free to provide your own. Thank you for your understanding.
For questions or additional information regarding our programs and services, call 315-493-1000 ext. 2445.
Therapy Services (Acute & Sub-acute)
1001 West St
Carthage NY 13619
(315)493-1000 x2409
FAX: (315)493-1158
Therapy services offered by Carthage Area Hospital are available to in-patient and out-patients.
Outpatient Clinics:
Services are provided by New York States Licensed Physical Therapists and Occupational Therapists.
Our therapists strive to provide quality, compassionate and collaborative care in order to evaluate impairments and provide targeted interventions for all general Physical and Occupational therapy needs.
Specialty services include:
Geriatrics: Balance & Fall Prevention
Hand Therapy
Lymphedema
Pre & Post-Surgical
Sports Rehabilitation
Acute Care Therapy services: Therapy services received while acutely ill, usually in AIU for medical reasons.
Sub-acute Therapy services: Therapy services that are received when a rehabilitative need extends beyond the acute care hospital stay.  These services are provided in-house, either on our Acute Inpatient Unit(AIU) as a Swing bed status or on our Skilled Nursing Unit(SNU) as a restorative resident.  (eligibility for these services is determined by the discharge planning team)
Services provided:
Comprehensive functional assessment
Tailored endurance, strength and balance training
Collaboration with patients, staff, and providers
Education for the patient and family members
Discharge recommendations for continued care
Patient Advocacy
Respiratory Care
Respiratory Therapy services are available to in-patients and out-patients. Diagnostic and theraputic services are provided by licensed and credentialed therapists. Respiratory therapists evalutate and treat all types of patients ranging from premature infants to elderly patients whose lungs are diseased. Respiratory therapists work with the victims of sudden catastrophic injuries and illness.
Services Provided:
Pulmonary Fuction Testing
Electrocardiograms
Vendilator Management
Nebulizer Therapy
Patient Education
Oxygen Therapy
Discharge Planning
Office Hours:
Outpatient: 8:00am-4:00pm Monday-Friday
Inhouse Patient: 6:30am-7:00pm Monday-Friday 6:30am-4:30pm weekends.
Therapist on Call 24 Hours.
Common coditions treated: asthma, COPD, Bronchitis, CHF, Pneumonia, Post-op pulmonary complications, myocardial infarction, and respiratory failure.
Sleep Center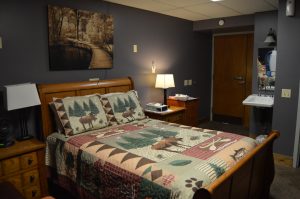 Carthage Area Hospital is proud to operate a full-service sleep center. Carthage Area Hospital Sleep Center offers sleep studies four nights a week and staffs a dedicated team of clinicians and sleep disorder experts. The state-of-the-art sleep center was built in 2013 and boasts the newest technology in a comfortable, North Country atmosphere.
Mountain Lakes Health Support is an affiliation between Carthage Area Hospital and Franciscan Companies. Conveniently located on the hospital campus, Mountain Lakes Health Support provides our patients with home medical equipment and therapies. We specialize in respiratory care (CPAP, oxygen, nebulizers, ventilators) and maintains a team of Registered Respiratory Therapists and sleep disorder specialists. Mountain Lakes' drivers and technicians deliver the most advanced medical equipment to patients' doors, set it up, and explain it every step of the way. We provide services 24 hours a day, 365 days a year.
Sleep studies are by physician referral; ask your doctor for referral to the Carthage Area Hospital Sleep Center. Call (315) 493-2512 for an appointment.
Private bathrooms are available in all sleep study rooms.
Check out our video below to learn more about Sleep Disorders and the DreamWear Nasal CPAP Mask: