Everyone loves the holidays—the decorative lights, time with family, and of course those holiday meals. The holidays are a perfect time to teach kids how to make healthy choices when faced with tempting treats. Here are a few tips to stay on the right track.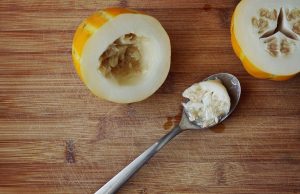 1. Bring a Healthy Holiday Dish
To make sure there are healthy options available on the dinner table, try bringing a healthy side dish. An excellent way to encourage kids to eat healthier food is to get them involved in preparing a recipe. Bring them to a children's cooking class at Carthage Area Hospital, then recreate the dish for your holiday meal.
2. Indulge, a Little
If everyone in the family is involved with making healthy choices most of the time, a slice of pumpkin pie or an extra helping of potatoes isn't going to hurt. Emphasize eating larger portions of healthy foods, like fresh produce, to make up for the treat. Allowing a little holiday indulgence will teach children that they can enjoy those occasions while still eating healthy most of the time.
3. Make Time for Exercise
Busy family time can mean disrupting a regular schedule. As a result, exercise can easily fall by the wayside. Make time for a family walk or a game of flag football to get everyone up and moving and to keep the focus off of food.
4. Balanced Choices
Try a light, healthy snack before a big holiday meal to keep from overeating. If one meal is particularly rich, try serving a lighter meal the next time the family eats. Children's cooking classes are great opportunities to learn new healthy recipes. Also, don't skip meals, as this can just lead to overeating later on.
Set a healthy example for kids during the holidays. And don't forget to sign up for that children's cooking class to teach them healthy habits that will last a lifetime.