Carthage Area Hospital on Monday, Oct. 23, will open its new surgical clinic at the main hospital campus, 1001 West St., Carthage, providing patients with expanded access to care and more than doubling the number of general surgeons on staff.
The hospital's present surgical clinic at 3 Bridge St. in the Carthage Professional Building will relocate from clinical space it has occupied since early 2008. The change brings the general surgery team to the hospital, under the same roof as its Ambulatory Surgical Unit, laboratory and medical imaging facilities.
The New York State Department of Health approved a Certificate of Need for the new surgical clinic early in October after a department official inspected the recently renovated clinical space in the hospital.
The move welcomes two new general surgeons, who in recent weeks began seeing patients at the Bridge Street location. They join the general surgery team through a partnership Carthage Area Hospital has forged with Bozeman, Mont.-based Synergy Surgicalists. The additional staff allows the hospital to provide patients with 24-hour access to general surgery for emergency procedures. It is also expected to lead to shorter wait times for patients who are seeking care for routine outpatient surgeries.
"Months in development, this investment puts our patients first while improving their access to quality surgical care in the local area," Carthage Area Hospital Chief Executive Officer Rich Duvall said. "Patients can expect a greater availability of highly qualified surgeons and improved service without the burden of unnecessary travel to a facility out of the region."
Joining the Carthage Surgical Clinic are Board-Certified General Surgeons Dr. Virginia McDougall and Dr. Jared Tomlinson. Dr. Marcia Chung, a general surgeon who has operated at Carthage Area Hospital since January 2014, remains on staff and will join Synergy's Carthage-based team in November.
Some common surgeries the new team will perform include, but are not limited to: Cutaneous malignancies, lesions and infections; Soft tissue mass, infections and wounds; Breast biopsy (mass, infection) and mastectomy; Thyroid and parathyroid mass and surgical management; Gallbladder diseases; Percutaneous endoscopic gastrostomy tube; Small and large intestinal malignancies; Laparoscopic procedures (cholecystectomy, appendectomy, ventral hernia repairs); Advanced laparoscopic procedures (inguinal hernia, Nissen fundoplication, colectomy); Upper and lower endoscopies (colonoscopy); MediPort and central venous access; and Varicose veins.
The surgical clinic participates with most insurance programs, including TRICARE, Martin's Point, Medicare and Medicaid. Clinic hours are 8 a.m. to 4 p.m. weekdays. Call (315) 493-0110 for information how to obtain a referral to the Carthage Surgical Clinic today.
Carthage Surgical Clinic Providers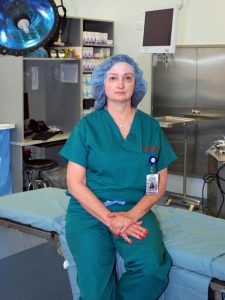 Virginia H. McDougall, M.D., FACS
Medical School: Louisiana State University School of Medicine
General Surgery Residency: Louisiana State University School of Medicine
BSN: Louisiana State University School of Medicine
MSN: Louisiana State University School of Medicine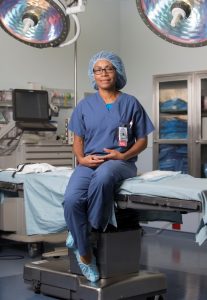 Marcia A. Chung, M.D.
Medical School: Instituto Superior de Ciencias Medicas, La Habana, Cuba
Internship: Georgetown Public Hospital, Georgetown, Guyana; Internship: The Brooklyn Hospital Center; General Surgery Residency: The Brooklyn Hospital Center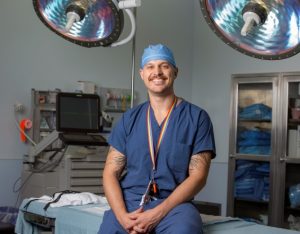 Jared A. Tomlinson, M.D.
Medical School: University of Rochester School of Medicine and Dentistry
General Surgery Residency: University of Rochester